Quote:
Originally Posted by
kurt
When you get one up and running,I will negotiate some Piper Nigrum plants so you have the real product to grind.
I have no idea how I would even keep them alive besides in the house under lights.
As for the project it is on hold till the weather gets past this next cold snap.
This will give me plenty of time to work out all the details in my head.
I have to make a part that does not exist from stainless steel with my metal lathe.
That part will integrate the top of the pepper grinder with a single handled fishing reel with a torpedo knob on it and the counter weight on the other end.
A handle like this but this is but not it or the same color.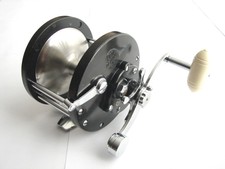 My boss gave me two brand new ones in the bags from reels he replaced handles on.
I think they will be fantastic to use as grinder handles.
Worth